We care about our environment and after getting rid of straws we decided to take it one step further and don't sell single-use water bottles anymore at Drop In!
We got beautiful bottles from Trash Hero which we sell at Drop In and its profit directly goes into our "Project Ebunut"!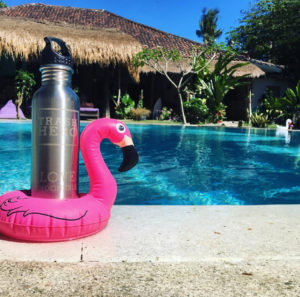 Talking about "Project Ebunut": TOMORROW IS THE BIG VILLAGE CLEAN UP!!
We are very excited and can't wait to make our village beautiful again!