The Drop In «Girls Force 8» special package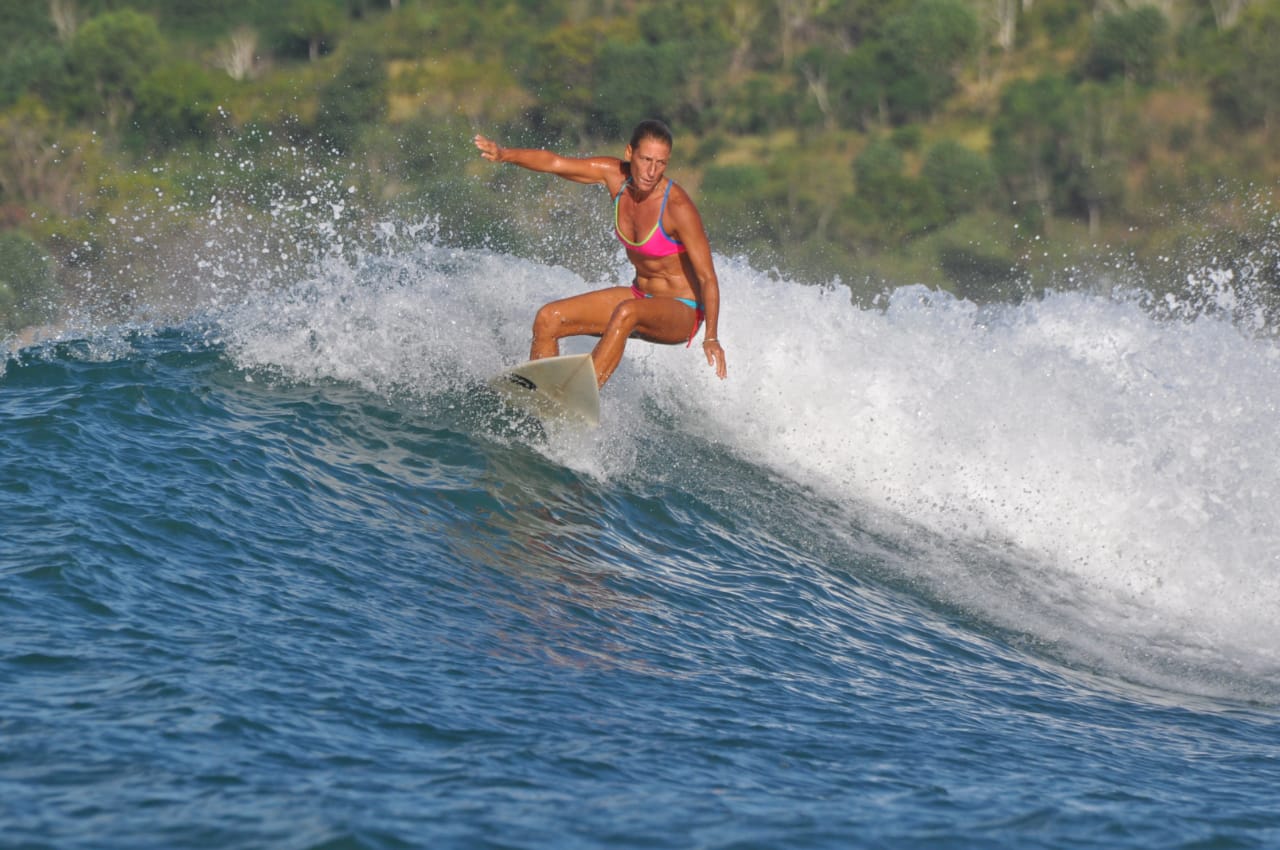 Are you a surfer lady who knows how to surf but is 'stuck' in a rut at a certain level? Does the usual camp package for beginners and intermediates not bring you any further in your surfing?
A usual surf package is great for beginners up to intermediate surfers to learn all the basics and to get confidence in the water. However, starting from a certain level on upwards, a "normal" surf lesson won't bring you much progress anymore and you stagnate at a certain point.
"Girl Force 8" wants to connect surfer ladies together who want more than the usual tips about where the channel is and how a spot works.
We therefore have designed a one off special Girls Camp to teach you how to self coach, push your limits and bring you to the next level of surfing! 
What is included in the "Girls Force 8" Package?
· 12 nights in one of our comfy bungalows 
· 11 days of solid surfing
· regular surf photography with professional analysis
· Theory lessons include : perfecting the basics, bottom turns, speed generation, competition tactics, wipeouts, wave reading, handling fear, performance analysis, understanding the the line up, surf safety, surfboard design and much more
· Daily breakfast
· 2 dinner at Drop In
· 2 dinner in town
· One BBQ on the beach
· One sunset cruise
· One S.U.P. session
· One party night with the Drop In Crew
· Free transfer to and from Lombok airport
· All advantages of our Drop In Surf Lodge:
2-bed bungalows with a/c and hot water shower, swimming pool, chill out area, daybeds, tropical garden, Café with snacks, homemade cakes, yummy smoothies and fresh juices, slack line, balance boards, massage, games, library and daily fresh coconuts. 
*Choose your preferred bungalow category (first come - first serve!) 
When does the "Girls Force 8" take place? 
EXACT DATES FOR APRIL COMING SOON!
(Number of participants: min. 6 - max. 8)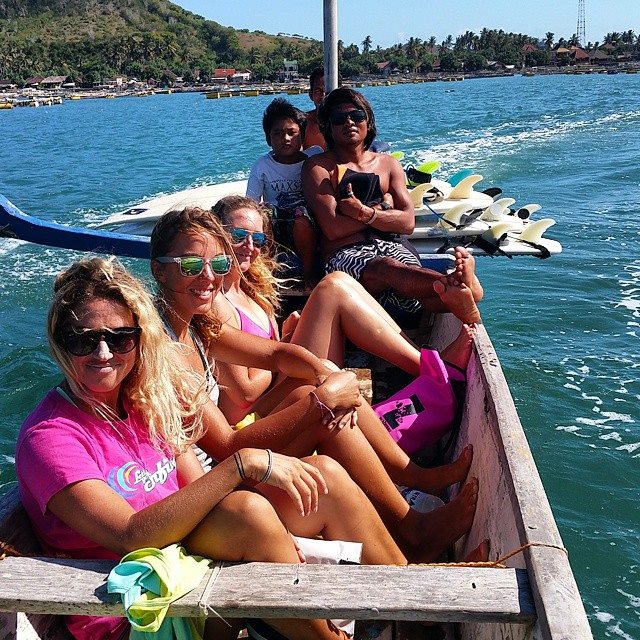 Who can join the "Girls Force 8"?
Every girl who...
... has their own surfboard 
... can catch waves by herself
... can bottom turn and is comfortable  
riding green waves 
... is physically fit for surfing 1 - 2 times a day (12-18 surf sessions in 12 days)
... feels open to improving her surfing skills and has a try, try, try again attitude!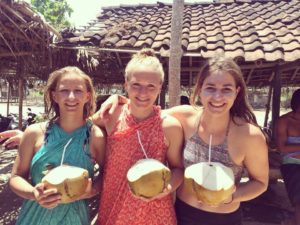 What does it cost?
GET YOUR EARLY X-MAS GIFT AND GET 100 EURO DISCOUNT UPON BOOKING! 
12 nights in one of our comfy 2-bed bungalows (shared):   
1489 (regular price) - 100 Euro = 1389 Euro / person 
12 nights in one of our comfy 2-bed bungalows (single use):   
1789 (regular price) - 100 Euro = 1689 Euro / person