Why join the "Me, Myself and I"-Retreat?
Did you ever ask yourself: Why are people going on a holiday? Usually people spend their holidays looking for relaxation, having time for themselves and unwinding from stress. Then they go back to their everyday life, back to work, back to their routines and the negative stress cycle starts again.
What about using your next holidays to discover new techniques that can help you to break through the daily routine and to handle negativity. Get a different view of your life and change yourself, your mind and spirit positively thanks to inputs and personal coaching.
Individual coaching, meditation, conversations and special practices help you understanding why certain situations in life can take so much energy and very often lead you into negativity. Challenging situations can occur in all different kind of life situations, may it be work, relationships or family. Learn how to cope and handle them.
Drop In offers our guests more than only physical relaxation and also focus on your mind and soul and provide strategies to handle stress in daily live.   
David, a certified personal coach from Switzerland, joins our team for these special retreats. David will open your mind to a wide variety of strategies that focus on discovering your strengths and how you can use them positively once you are back home again. The goal is to stop functioning and start living a balanced, positive life that meets your personal needs. 
Your personal coaching will be set in our beautiful, peaceful Drop In Surf Lodge where you find the perfect environment to completely let go and take on the challenge of discovering and getting to know yourself deeper and better.  
Moreover, you can also participate in our surfcamp. There is no better combination to balance body and mind. Surfing is also a highly mental sport where you need to accept the unpredictability of nature, similar to the unpredictable waves that life can bring.
Do you have the feeling that there must be more to life than just struggling from day to day, do you wish to start LIVING YOUR LIFE now fully? It's time to experience how simple living can actually be. 
In this Mental Relaxation & Resilience Retreat, which consists of three parts, David will give you techniques so that you can handle the challenges that come in your life better and with more self-confidence.
Have a look at his video (English) where he explains a bit more about this retreat (German video here)!
The three parts in this 6-day-program: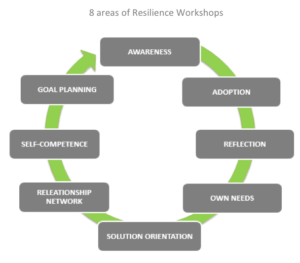 4 times Relaxation sessions with Meditation, Qi Gong and Yoga Pranayama to get connected to yourself; adopt your situation and come in a quiet mode where you've the potential to reflect and act
2 times Resilience training workshops that are based on NLP (Neurolinguistics Programming) and Systemic techniques to handle outside impacts better, be more resilient; learn easy to use techniques for daily life
1 time Personal Kinesiology & Systematic Coaching sessions (1h) to find and solve your personal challenges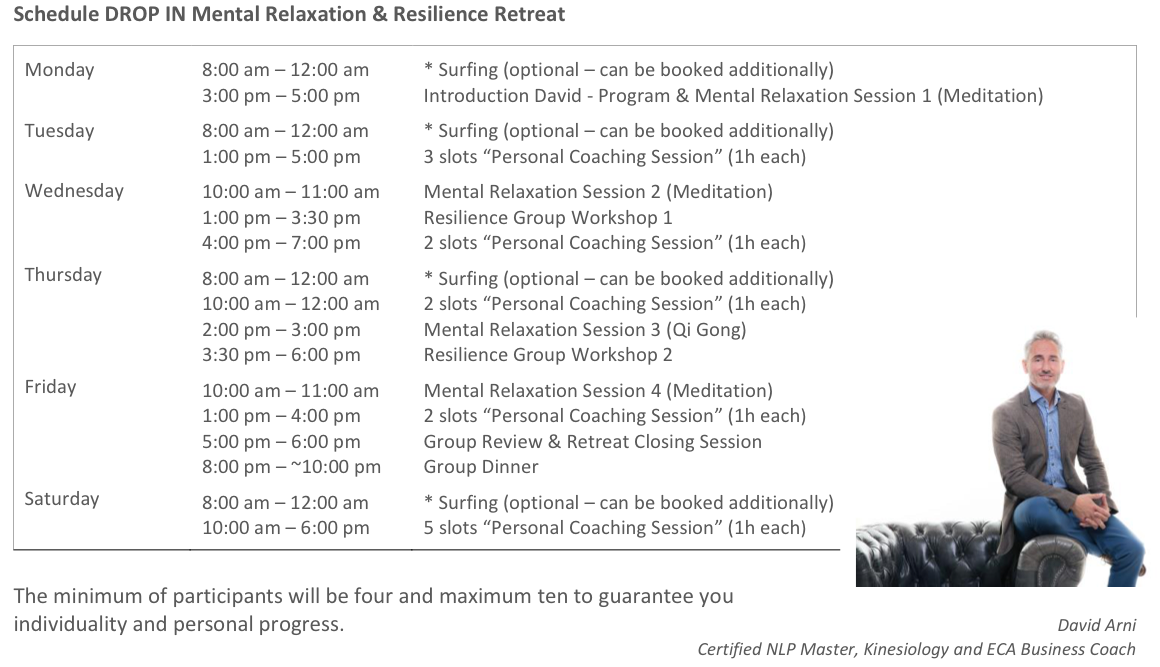 Retreat Dates
No. LR-1 ¦     Sun 12th Aug – Sun 19th Aug 2018   (English or German)
No. LR-2 ¦    Sun 26th Aug – Sun 2nd Sep 2018    (English or German)
No. LR-3 ¦    Sun 2nd Sep – Sun 9th Sep 2018      (English or German)
No. LR-4 ¦    Sun 16th Sep – Sun 23rd Sep 2018   (English or German)
No. LR-5 ¦    Sun 30th Oct– Sun 7th Oct 2018        (English or German)
No. LR-6 ¦    Sun 7th Oct – Sun 14th Oct 2018       (English or German)
No. LR-7 ¦    Sun 28th Oct – Sun 4th Nov 2018      (English or German)
No. LR-8 ¦    Sun 11th Nov – Sun 18th Nov 2018      (English or German)
Who is David Arni?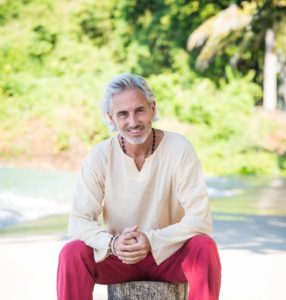 David Arni is a certified Personal Coach and founder of the company PRIMECOACHING which is based in Munich, Germany. He is working as Personal and Business Coach and conducts Resilience Business workshops for private persons as well as companies in Germany and Switzerland.
His work as coach can be seen in two main areas:
Personal Coaching for individual
Resilience Workshops for groups (up to 10-15 people)
Certified Business Coach ECA – European Coaching Association
Certified NLP Master Practitioner – German DVNLP and International NLPTA Association
Systemic Constellations Education – Family & Organisation Systems, SIB Level 3
Certified Kinesiology Coach – Member of German Kinesiology DGAK, Association Level 2
Certified Touch for Health Coach – Member of German Kinesiology DGAK, Association Level 2
Certified Yoga Teacher – US 200hours Yoga Alliance, Anusara Immersion 1 to 3, + 350 hours
Qigong Teacher Education
For more information, please visit his personal Website www.davidarni.de (German), www.findyourself.asia (English) or read the Personal Profile of David