What guests say about us…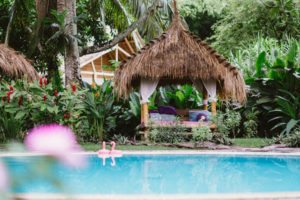 accommodation & facilities:
wonderful and relaxing / fantastic / awesome / great design, great breakfast / awesome garden / lot of love / special & wonderful time/ amazing - I loved the place / so beautiful / marvelous / awesome / very good clean, comfortable  /beautiful, love the pool and chill area /pretty / very nice & comfy / couldn't be better / beautiful decorated with love, clean & just incredible / really good-'Im impressed of how much love the interior&garden is made from / cozy / clean & super chill / perfect / gerat experience overall / great camp maintenance / everyone is super nice / felt totally at home / the garden looks beautiful / food is very good / beautiful lodge
In Water coaching:
awesome / amazing / perfect and perfect / great, felt always safe / very good, lots of feedback / absolutely perfect / I felt safe / excellent / very safety conscious / it's gerat with local coaches / the best I've ever had / great / awesome, I got feedback every time and the coaches really made an effort to push me over my limits / best water coaching I had with a camp / I felt safe, for me that's the most important thing / so helpful for me / great teachers / all the coaches helped me get better waves / effective & caring / the best I had so far and I have had many / fantastic, I always felt safe and learnt so much from the boys / top notch / specific which is perfect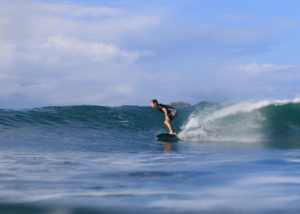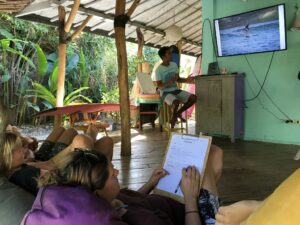 Land coaching:
amazing / perfect / detailed and thorough / great / many Infos, loved it /very good / very informative / helpful / awesome, never had that good theory before! Absolutely outstanding! / detailed feedback on how to improve / very effective / useful / it was relevant, specific and always informative - I learnt so much  / memorable descriptions / huge help in the basics / very thorough / easy to understand / best land based coaching. That's the real plus of the camp! / I learnt a lot / great, theory helps to understand movements and the line up / best I've ever had, photo review was sooo helpful! / fantastic / I think the best coaching on Lombok / very informative and fun / I've learnt the basics in a professional way
I had such an amazing time at Drop In…..thank you so much for everything!
Best Surfcamp ever!
Don't wanna leave...!
Already booked my next trip!
See you soon lovely bunch of people..!
Thanks for sharing this amazing place!
Awesome place-awesome team!
Would def. come back here! 
I wanna say thank you giving us the opportunity to experience such a lovely time in Lombok!
I will never forgot this special first surf experience!
Thank you for making us part of the family, was a short but great time!