our team
Drop In Lombok surf school has a small team of excellent surf instructors who are highly trained and love sharing their wealth of knowledge and experience with surfers who are keen on learning and improving their ride. All our surf instructors, with the exception of Scott, were born and raised in Lombok. Head instructor Scott has roamed and surfed the world before settling in Lombok about 12 years ago.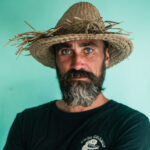 Scott is our highly qualified head coach and organizes everything around surfing, both in and out of the water! With over 15 years experience in teaching and coaching surfing his knowledge and tips are invaluable! He has been living in Indonesia for over 10 years and now lives by the sea in a small fishing village.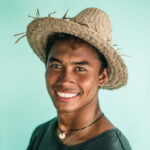 Rin lives with his family in the small fishing village Gerupuk and is a dedicated teacher and surfer! With his professional as well as social skills he makes every surf session a fun session!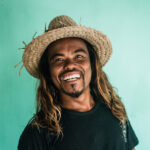 Johnson has been born and raised in Gerupuk and belongs to our crew of experienced surf teachers. He takes teaching very seriously and focuses on your progress.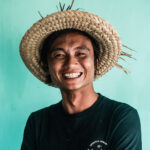 Doyo is a dedicated teacher and makes sure that your experience in the waves will be an adventure. With his funny, warm personality he makes everyone feeling at ease!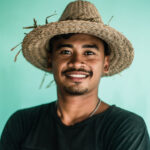 Adi is not only a surf teacher but also manages Drop In together with Ing. He is originally from East Lombok and but lives nowadays in Kuta.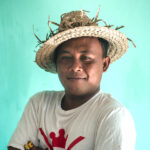 Bahar is always up for a joke and spreads his good mood everywhere. He lives with his family in Gerupuk.
the owners
Mirjam and Catherine met years ago in the Swiss Alps where they were studying, skiing and enjoying life to the fullest. They travelled to Indonesia for the first time in 2007 and it was love at first sight. After having visited Indonesia several years in a row, they decided to take a break from their jobs in Switzerland to follow the dream of building a tropical home in Indonesia. When Mirjam and Catherine met Solli, that dream was about to become reality. Mirjam and Catherine both have a base in Engelberg in the Swiss Alps where they work as teachers. They travel to their tropical surfers' home in Lombok as often as possible.
Solli is originally from Munich, Germany where she owned a café. She discovered her passion for surfing later in life and decided she wanted to surf all-year round, rather than just a few times a year. To make this happen she moved to Lombok which she has been lovingly calling her home ever since. In addition to co-owner, Solli is Drop In's General Manager and the hostess with the absolute mostes?? ensuring you have an excellent time at the Lodge.