A tropical Surfer's Home with excellent coaching for all levels of surfers
At Drop In Surfcamp & Lodge  you can choose from a selection of excellent surf coaching programmes catering to advanced, intermediate as well as beginner surfers. As a Lombok surf camp our team of highly trained instructors with fluently English language has a wealth of experience. During our surf school programme you can count on daily in-depth theory and practice sessions. Through multiple precise photo evaluation our team analyses your ability and with the help of personal feedback you will know exactly how to get to the next level.
As physical strength and general fitness is a big part in surfing, Drop In also provides special Surf Fitness Coaching. Strength and mobility exercises will help you prepare perfectly for your time in the water and can also be used as an efficient training while you are landlocked back home.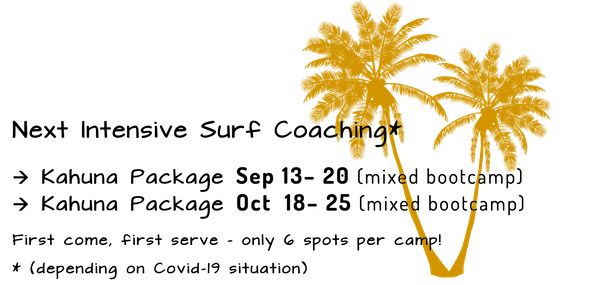 About
Drop In with its six tropical private bungalows and two Dorm rooms, a swimming pool with a comfy chill area and the main house provide a private and familiar setting where relaxing and unwinding are top priorities!
Read here all about the Lodge, what we stand for and why Lombok is the perfect place!  more info
Beginner – Intermediate Level
They say surfing is an addiction... Once you got the feeling of riding a wave you won't be able to stop paddling for a next wave.
Read here alle about what's included, what a typical day looks like and much more!    more info
Advanced Level
Are you an advanced surfer but do you feel sometimes like you don't make any progress anymore? Do you want to unlock your full surfing potential?
Read here all about what it takes to join this advanced programme, what a typical day looks like and much more!  more info
Surf & Fitness
An efficient and safe dry training program designed to maximize your physical capabilities and your technical skills. Combine our surf coaching with the training at Loka Crossfit Kuta and improve your fitness.  more info